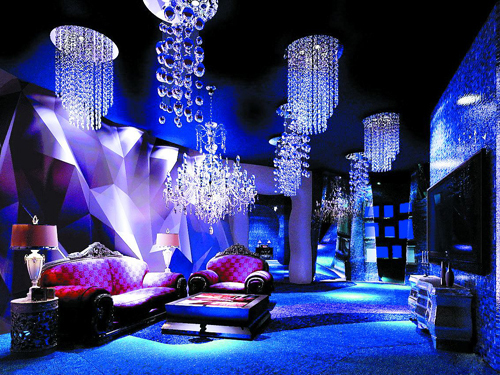 Emerging markets with relatively loose product certifications in Africa, Russia, and Southeast Asia have become new targets for LED export companies. The recent preparations for the Asian Infrastructure Investment Bank and the "One-Way One-Way" vision have brought the company's attention to Central Asia and Southeast Asia. In emerging markets, domestic LED export companies seek new opportunities for development.

What are the risks that domestic LED lighting companies should pay attention to when entering the emerging markets and how to avoid them?

Emerging Market Investment Becomes New Export Target

At present, the European and American economies are slowly growing, and the market demand in developed countries is slowing down. Actively expanding other overseas markets has become an urgent task for LED manufacturers to lay out their domestic markets, mature markets such as Europe and the United States.

It is understood that a number of foreign trade companies have further adjusted their export strategies and increased their attention and investment in emerging markets.

Foshan Lighting Liu Xingming said:

The market size of developed countries such as North America and Europe is undeniable, but its growth rate of over 2% has been quite good. However, for the emerging market, the growth rate of its total economy can be maintained at more than 5%. Therefore, only 'fixing' the markets of developed countries is a short-sighted behavior. Enterprises should seize the development opportunities in the emerging countries' markets. In the future, the capacity of emerging markets will also grow at a rapid rate. Emerging countries have a huge volume of market: First of all, emerging countries have strong LED acceptance capabilities; secondly, emerging countries have rapid development and large construction needs.

Looking outside Europe and the United States, infrastructure investment in emerging markets such as Russia, Southeast Asia, India, Africa and other countries and regions is beginning to turn hot. LED prices are high due to high prices, but the market penetration rate is not very high, but this is also reflected from the side With huge potential in the region's market, the demand for LED lighting in emerging markets is expected to continue to heat up.

Avoid patent risk and establish patent early warning

Emerging markets may not have the strict intellectual property protection system in Europe and the United States, but as a domestic enterprise that has long cultivated the local market, it should take precautions to control risk, do its own patent layout and patent evasion design, and ultimately achieve independent intellectual property protection. Underlying foreign markets, especially emerging markets.

On the one hand, more cost-effective products can be introduced, and on the other hand, they can avoid being caught in a disorderly price war.

If Chinese companies lack patent awareness, they will be very passive in any market. If the market share in the local market is relatively small, the relevant frictions that may be generated will be relatively small. Once the scale of its own market expands, the related patent holding companies will make a big issue on patent issues and suppress the market.

Just as the 337 investigation incident, which was plagued with fever in the industry some time ago, once again sounded the alarm of intellectual property in domestic companies.

Understand the market access system and establish brand recognition

Regardless of whether any regional market or product enters the market successfully, it must first meet two basic requirements: safety requirements and market access requirements.

In addition to these basic requirements, some countries' requirements for products entering the market include light quality, basic parameters, and compliance with the requirements for sustainable development. However, as far as the current status of LED products is concerned, there are still great concerns in this regard. Because it is impossible to timely understand the renewal of national LED industry standard laws and regulations resulting in frequent bump incidents, it also pays a heavy price.

After being plagued by frequent patent investigations and infringement complaints in Europe and the United States, companies should learn from their mistakes, learn lessons, and do their homework before deploying local markets.

In many foreign markets, consumers, retailers, and government law enforcement agencies have even more endorsed or even required the product to be affixed with an authoritative certification mark to indicate that the product has passed rigorous testing and certification and meets the applicable safety and performance requirements of the applicable standards.

Taking the North American market as an example, it usually needs a reliable third-party testing and certification body to test the quality, structure and safety aspects of the product to ensure that these aspects are in compliance with relevant standards. The certified products are affixed by third parties. The certification mark provided by the certification body indicates that these products meet the safety requirements of the standard.

The same applies to emerging markets. Although many regional emerging market certification and inspection systems are not yet sound, export companies still need to pay close attention to local certification programs and access systems for specific countries and regions.

For example, in Latin America, Brazil does not have mandatory safety and energy efficiency requirements for LED products, but Argentina's requirements for electrical and electronic products comply with IEC standards, and the main safety issues for lighting products are: 92/98 resolution (covering various types of lamps, such as LEDs). , And energy efficiency: 319/99 resolution (product range covers incandescent, halogen and fluorescent lamps, not including LED lamps); LED related in Mexico is NOM-064-SCFI-2000 lamp safety standards and NOM-030-ENER- 2012 Standard for the efficacy of LED light bulbs for general lighting.

In the case of Southeast Asia, Xinmatai has a relatively complete certification system compared to other countries. The relevant certifications for electronic and electrical products that need attention include: Safety mark (Singapore), SIRIM (Malaysia) and TISI (Thailand). All three certifications are mandatory. The list of sexual products, included products must be certified before they can be imported.

Untouched, concrete market-specific analysis

Although the export market has a large scale and great potential, the potential risks and policy changes in overseas markets, especially in emerging markets, should be vigilant. Enterprises must be aware of the local customs, culture, and economic conditions while they are aware of the market access system of various countries. They must first seek and then move forward, and must not do blind flies.

Southeast Asian Market: Growing "Black Horse" Market is Not Standard

The rapid growth of the Southeast Asian market is surprising. The rapid economic growth in the region has led to an increase in local infrastructure investment, which has led to the demand for LED lighting products and has become a big cake for domestic export enterprises.

"The trade of LED lighting products is booming in the border regions with Vietnam, and the related trading companies have mushroomed. The lighting products sold to the local market are often in short supply." Chen Yansheng, chairman of the China Lighting Association, is very optimistic about the growth potential of the Southeast Asian market. With the strengthening of local infrastructure, I believe there is greater potential."

On the one hand, there is a large market space. On the other hand, many companies feel that it is "difficult to do." "There is often a lot of energy spent early on to discuss cooperation. But at the last moment, the other party suddenly repents. Many cooperations are generally based on low prices. On the basis of price, it will be difficult to have long-term stable cooperation." A foreign trade company that specializes in the Southeast Asian market said that due to the defects of the local certification system and the unclear influence of the market rules, the company is at greater risk.

This requires companies to do a good job, must be attractive enough to meet the local standards for LED requirements, and on the other hand, it is necessary to introduce more cost-effective products to meet the needs of customers according to the needs of the local market.

Pan Lirong, marketing director of China Resources International International Co., Ltd., believes that although the Southeast Asian market is large, it is basically based on market prices, or it will insist on high-quality European and American markets as the leading factor. "Companies must make profits, not to do it, or to make the market 'bad' to make a little profit."

Russian market: clearance is very important to communicate with customers

The manufacturing capacity of Russian consumer products is relatively weak, and the products mainly depend on imports. At the same time, as the organizer of the 2018 Football World Cup, it promotes the upgrading of its appearance, infrastructure upgrades, reconstruction of roads and outdoor lighting, and building of athlete villages. Product demand has grown significantly.

The tariffs on imports of Russian LED lamps will decrease year by year, and they will also bring huge business opportunities to China, a major manufacturing country bordering the region.

The reporter learned from a company that does Russian exports that entering the Russian market, the first thing to face is the problem of customs clearance. Russian customs clearance is strict and cumbersome. Products will encounter many problems during the customs clearance process. Sometimes it takes more time to transport a batch of products to transit. Long time.

Therefore, foreign trade personnel need to be patience and careful understanding of the key points of exporting Russia, avoiding unnecessary disputes in the process of foreign trade transactions, and timely communication with Russian customers is also very important.

Middle East Market: It is important not to have a shortage of complete solutions

The large amount of investment and construction in the Middle East and the relatively weak industrial manufacturing capacity also make it a great demand for cost-effective LED lighting products. In particular, the "One Belt and One Road" strategy has led to a closer link between the domestic economy and the region's economy. It is expected that economic activities in the two regions will increase.

"These markets in the region may not be as sensitive to price as other regions, but customers are very concerned about the completeness of the solutions for a range of products, and sometimes even take a long time to consider them." A Middle East foreign trader said, "With them We will be more cautious when dealing."

The unique customs of the area and the climate characteristics of the long-term and high-temperature period deserve our attention.

Conclusion

The growth of the global market economy is shifting from the developed countries to the emerging markets. This change has also contributed to the profound changes in the global economic structure as well as the lighting products export market.

The slowdown in demand in Europe and the United States opened the prelude to tests in Southeast Asia and emerging market countries. As a fertile ground that has not yet been completely opened up, emerging markets are undoubtedly treasures filled with opportunities and challenges for Chinese manufacturers.

Enterprises must stand firm in the international market and need to comprehensively deploy the global market. They must not only seize the markets of traditional developed countries, but also open up markets in emerging countries.

Similarly, in emerging markets where the Nugget import policy is relatively loose, intellectual property rights should also be taken seriously. It is related to the sustainable development of the entire LED industry. If it is missing, the market will continue to exhibit homogenous competition and products will be difficult to translate into Industrial profits.
70-90W Solar Street Lights,70W Solar Street Light,80W Solar Street Light,90W Solar Street Light
Yangzhou Bright Solar Solutions Co., Ltd. , https://www.cnbrightsolar.com