According to the RecordJapan website, in recent years, as Korean household appliances have entered the international market on a large scale, the presence of Japanese household appliances has somewhat faded. However, in such an adversity, Japan's air-conditioning industry has risen suddenly and has won a place in the fiercely competitive international market. Airless air-conditioning with independent power in each room swept across the continent and it has already entered the US market.

According to the data provided by the Japan Refrigeration Association, the demand for air conditioners in the world in 2011 was 90 million units, of which 8 to 90% was ducted air conditioners that cooled the air after being piped to the room.

This type of ducted air conditioner is very popular in the United States. Because Americans have spacious rooms, it is suitable for the overall temperature adjustment of the pipeline air conditioner. The disadvantage is that you cannot make individual settings for each room. In addition, the pipeline air-conditioning needs to implement a large installation project, so the installation costs and electricity costs are not cheap.

Japan, on the other hand, has developed a new type of ductless air-conditioner in which a separate indoor unit is installed in each room without the need for pipes to send cool air. Only use in the required room can also adjust the temperature, which is a very effective means of energy conservation. The installation method is also simpler than ducted air conditioners. Now it is not only Japan. Even China has become a mainstream air conditioner.

The use of window-type air conditioners in Southeast Asia is very common, and indoor and outdoor units are one. So when it is used, it will make a huge noise. This is a window machine's flaw. However, there have been a number of well-to-do families that have installed Japan's air conditioners. In addition, Japan's ductless air conditioners in Europe also achieved good results. In Europe, the summer temperatures are low, so the demand for air conditioning is not too high. However, after summer weather in summer 2003, sales of air conditioners suddenly increased. Daikin, Matsushita, and Mitsubishi's Japanese household appliance groups have occupied the European market and have reached the point where there is no air conditioning "only me". This is a milestone for Japanese air conditioners to move toward the world.

When the world was focused on this kind of ductless air-conditioning, in 2010 the Panasonic Group began to enter the American market where pipeline air-conditioning was the mainstream. The Daikin Group also took note of the world's largest air-conditioning market and participated in its market competition as early as 2006. Although the US market needs to break through the layers of difficulties, but with the American awareness of non-management air conditioning and awareness of environmental protection and energy conservation, popularity is an inevitable trend in the future.

Nowadays, household appliances such as ultra-thin LCD TVs are dominated by Korean companies such as Samsung, and Japanese companies such as Panasonic and Sharp have been suppressed by Korean companies. However, in such a difficult environment, Japanese companies are exploring global strategies such as refrigerators and washing machines that liberate our hands from white goods. As a global standard, ductless air conditioners are infiltrating into the world market. It is not impossible for Japanese companies to return to the global home appliance hegemony with air conditioning as a breakthrough.
Military battery has a wide application on some high-tech euquipment including military communications equipment, submarine, drone , warship, government and so on .
The design for Military Battery Pack is more strict than normal lithium or Lipo Battery packs ,because it must meet some tough requirements as ;
1, high-level safety : military Lithium Battery was demanded to provide high-level safety and will not cause any death or accident with High intensity impact and and hit.
2, high reliability: the Military Battery must be reliable and could not causing any problems to the equipments during operating .
3, High environmental adaptability: the military Battery Pack is demanded to use in different temperature ,air pressure and other enviornmental condition.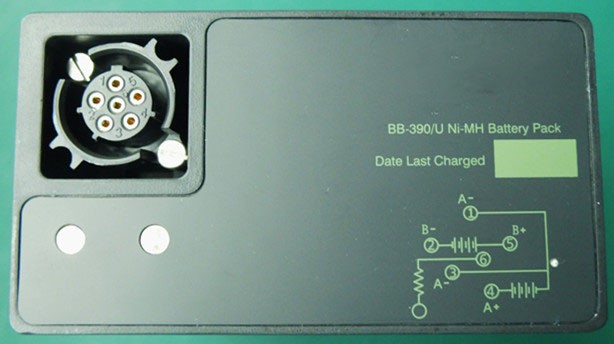 Military Batteries : Ni-Mh Battery Pack BB-390/U
Besides ,the military always have a strict standard on low power self-consuming and deep life cycles .so these above standard has made it special from the other Lithium Battery Pack or other battery packs which applied to life .
Military Batteries
Military Batteries,Military Battery,Military Vehicle Battery,Military Solar Battery
YFJ TECHNOLOGY (HK) CO.,LIMITED , http://www.yfjpower.com